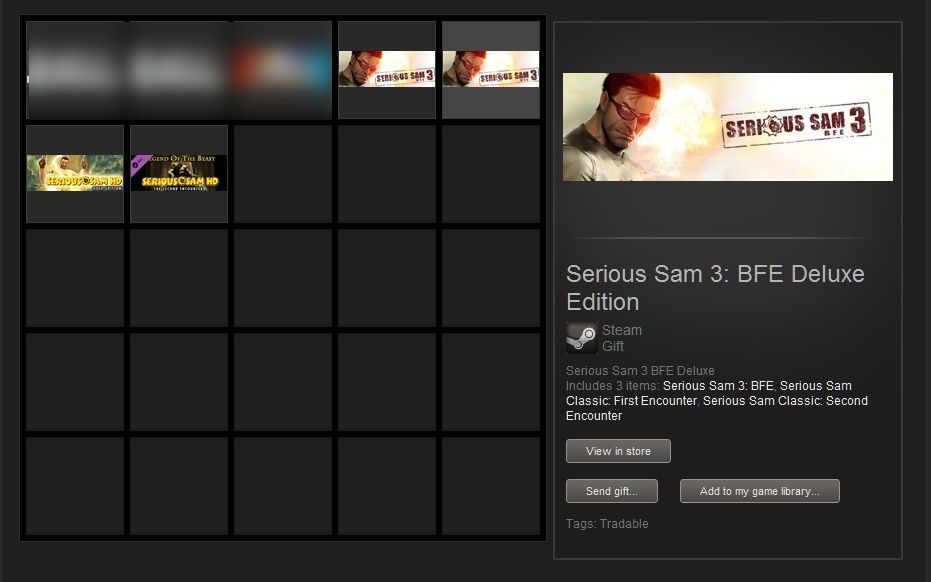 That's right, if you don't already have Serious Sam 3. Here's your chance to get it for free this Christmas! I have 2 copies of Serious Sam 3, one standard & one deluxe edition plus a copy of Serious Sam HD : Gold as a consolation prize.
However, I am not going to just give it away to anyone. This time, I would like to reward the creative folks. As such, the person who is able to produce the most Serious Sammest picture will win the grand prize, which is a copy of Serious Sam 3 Deluxe! The runner up will get the 2nd prize, which is a copy of Serious Sam 3 Standard. Even if you cannot make it to the top two, there is still a shiny copy of Serious Sam HD Gold with Legend of the Beast DLC waiting for you. Already own the game? Give them to friends, show them the gospel of Sam! Ho ho, bloody ho!
Can't draw? Don't fret! I will give equal consideration to fiction, and comedy Serious Sam fanvideos of you showing how much you love Sam! Be creative, be entertaining, and above all get SERIOUS!
So to break down :
Entries will include serious artwork, serious fiction and serious videos.
Entries must be submitted via PM, and it must include a link to your Steam Community profile.
Only 1 entry (the latest) per person will be considered for the prizes. So think carefully about your submission.
Deadline : December 12th, 2012
Entries and Prizes will be given away on December 24th, 2012
Prizes include :
Serious Sam 3 Deluxe w/ Jewel of the Nile DLC
Serious Sam 3 Standard
Serious Sam HD Gold w/ Legend of the Beast DLC
Have at thee, and most importantly, have fun!
EDIT : Added Jewel of the Nile DLC to the first prize.